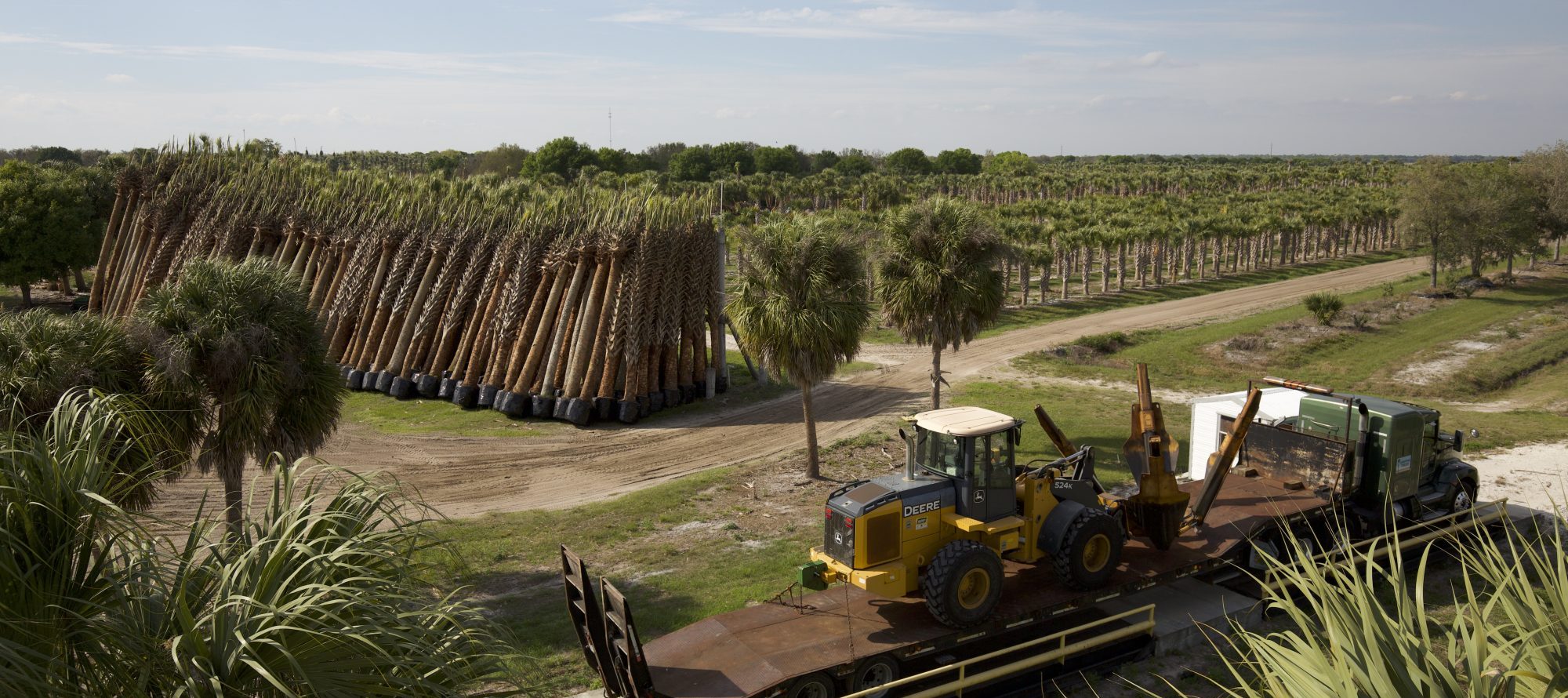 About Us
Griffin Trees Inc. has been in business for over 30 years and is owned and operated by Steve & Sheri Griffin.  Griffin Trees currently has over 300 acres of field grown material with different varieties of oak and palm trees, including a 266 acre tree farm in Okeechobee County and three locations in Highlands County.
Our trees have been planted throughout the southeast in Florida, Georgia, Alabama, North and South Carolina and also in Louisiana, Mississippi and Texas.   Griffin "trees" have graced the Governors' mansion in Mississippi, and are installed in well known locations throughout Orlando including, Disney World, Sea World, Universal Studios, Shaquille O'Neal's mansion and Steve Spurrier's house in Crescent Beach, Florida.  Our trees have also been used several times for an MTV production "Spring Break" in Panama City Beach.
Our services include delivery and installation of materials for commercial locations, golf courses and residential home sites. Some of our past projects include The Cascades at Isleworth, golf courses in Orlando and South Florida, The Orlando convention center, and residential home sites in Lake Placid,
Starting in June of 2013 our Root Enhanced/Regenerated Sabal Palms have been installed at several Florida Department of Transportation projects through out the state.
Griffin Trees is the innovator of the Root Enhanced /Regenerated Sabal palm and also offer "Hardened Off-Preshocked" Bismarkia Palms.
Please contact us with questions you may have.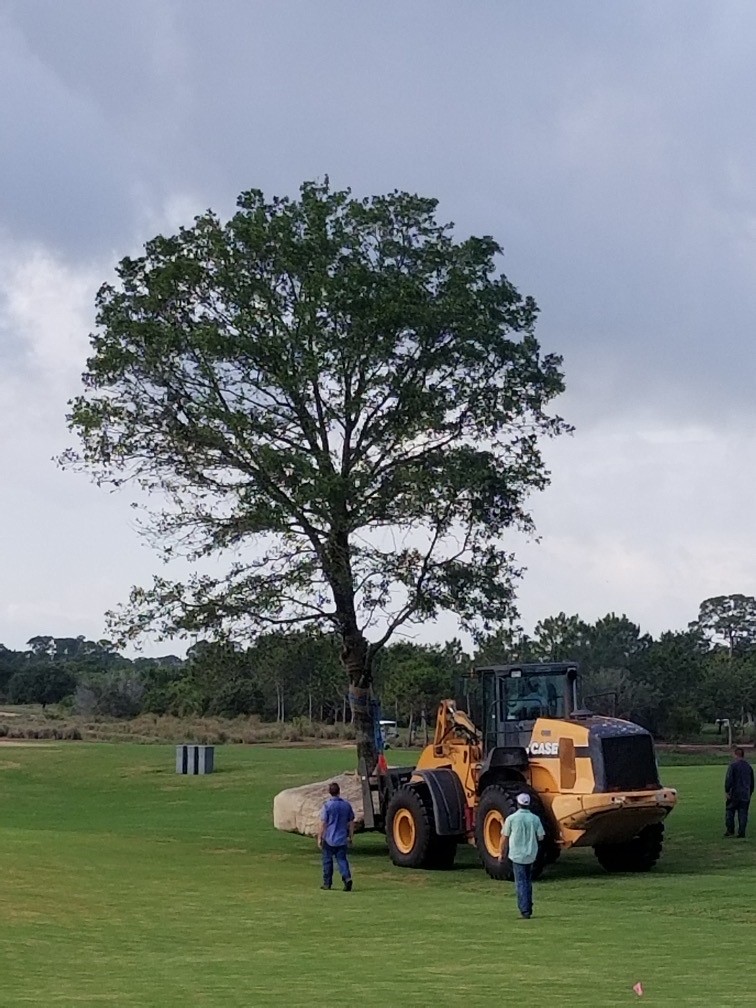 Ribbon Palm
Scientific Name: Livistona Decipiens (liv-i-STON-a-dee-SIP-ee-enz)
Height: 30'
Growth Rate: Slow to Moderate
USDA Hardiness: 23 Degrees Fahrenheit; recoverable
Drought Tolerances: Moderate
Salt Tolerance: Low
Soil Preference: Widely Adaptable
Light Requirement: Moderate to High
Uses: Specimen Tree
Pest Problem: None Reported
Disease Problem: None Reported
Cabbage Palm
Scientific Name: Sabal Palmetto (SAI-bahl pahl-MET-toe)
Height: 40'
Growth Rate: Slow
USDA Hardiness: No Damage at 15 Degrees Fahrenheit
Drought Tolerances: High
Salt Tolerance: Moderate
Soil Preference: Widely Adaptable
Light Requirement: High
Uses: Specimen Tree
Pest Problem: Palmetto Weevils
Mule Palm
Scientific Name: Butiagrus Nabonnandii (Mule Palm)
 **Hybrid of a Pindo and a Queen Palm.  The appearance of the hybrids can vary depending on the individual characteristics of the parent plant.**

Height: 15'-25'
Growth Rate: Slow
USDA Hardiness: 15 Degrees Fahrenheit; Possible even 10
Drought Tolerances: High
Salt Tolerance: Low
Soil Preference: Widely Adaptable
Light Requirement: Moderate to High
Uses:  Specimen Tree
Bismarch Palm
Scientific Name: Bismarckia Nobilis (Bismarck Palm)
Height: 30'-50'
Spread: Up to 20' wide
Growth Rate: Slow
USDA Hardiness: Damaged but will recover at 26 degrees
Drought Tolerances: High
Salt Tolerance: Low
Soil Preference: Widely Adaptable
Light Requirement: High
Uses: Specimen Tree
Live Oak, Southern Live Oak, American Live Oak, Virginia Live Oak
Scientific Name: Quercus Virginiana
Height: 30'
Spead: 30'-100'
Growth Rate: Medium
USDA Hardiness: Zones 7-11
Drought Tolerances: High
Salt Tolerance: Medium
Soil Preference: Widely Adaptable, Well Drained
Light Requirement: Medium. High
Uses: Specimen Tree